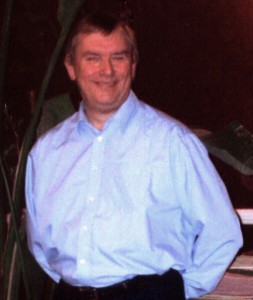 Mike's musical career began at the age of twelve, as third cornet in his school band.   Undeterred by this he later took up the horn.  After a wide-ranging career as a producer, programme editor and senior manager with BBC radio and television he left the BBC to train as a conductor in the Czech Republic with Otakar Trhlik, Kirk Trevor, and Tsung Yeh (as a result he speaks Czech).
Mike has been a guest conductor of the National Symphony Orchestra of Colombia and the Bombay Chamber Orchestra (giving the first public concert at the new Mumbai Opera House).  He has also lectured for the British Council.
In addition to the London Repertoire Orchestra, Mike conducts the BBC Ariel Orchestra and the St Mary's Orchestra as well as a variety of other groups.  He still finds time to play the horn with several orchestras in the London area.